Borderless Group is Looking for the Future Social Entrepreneur in Myanmar!
起業家を支える人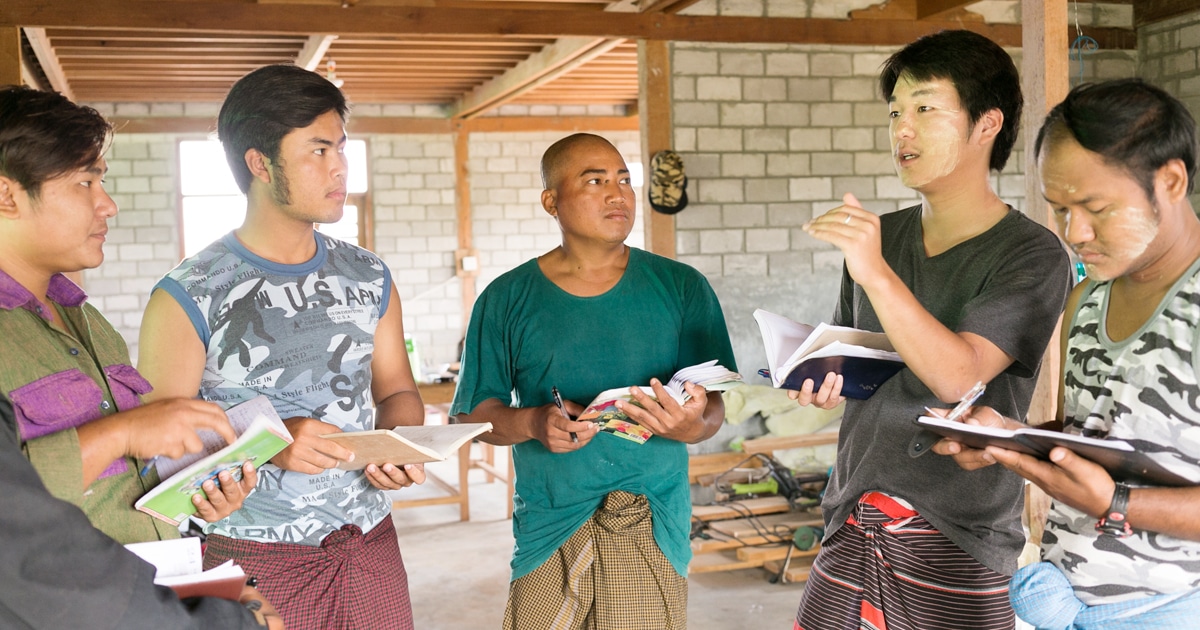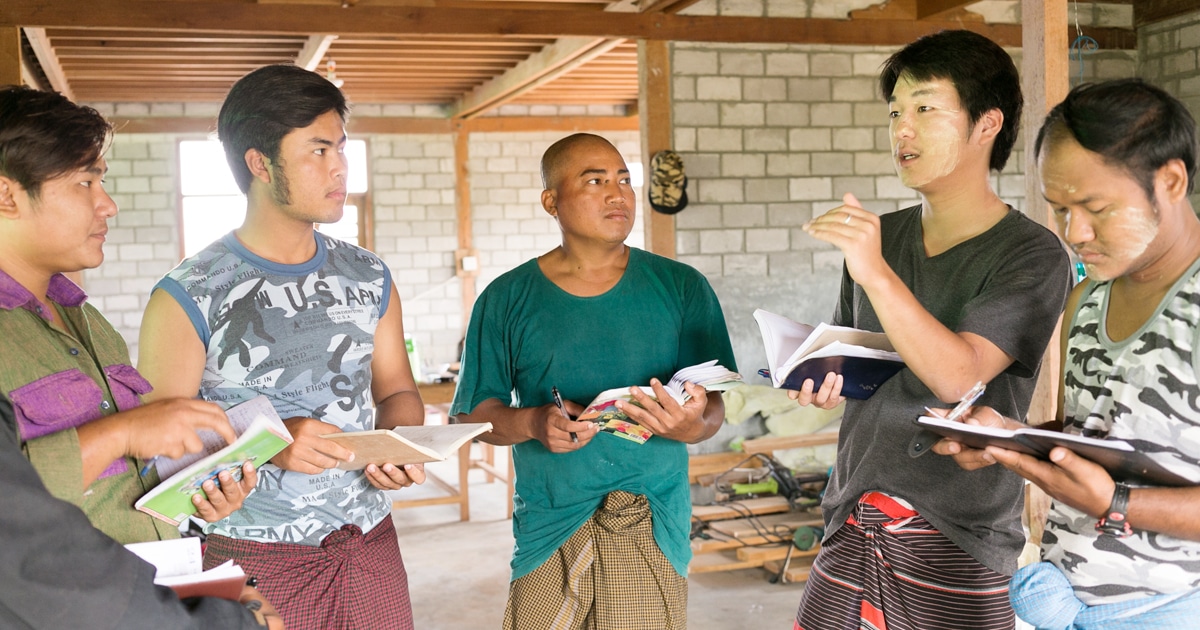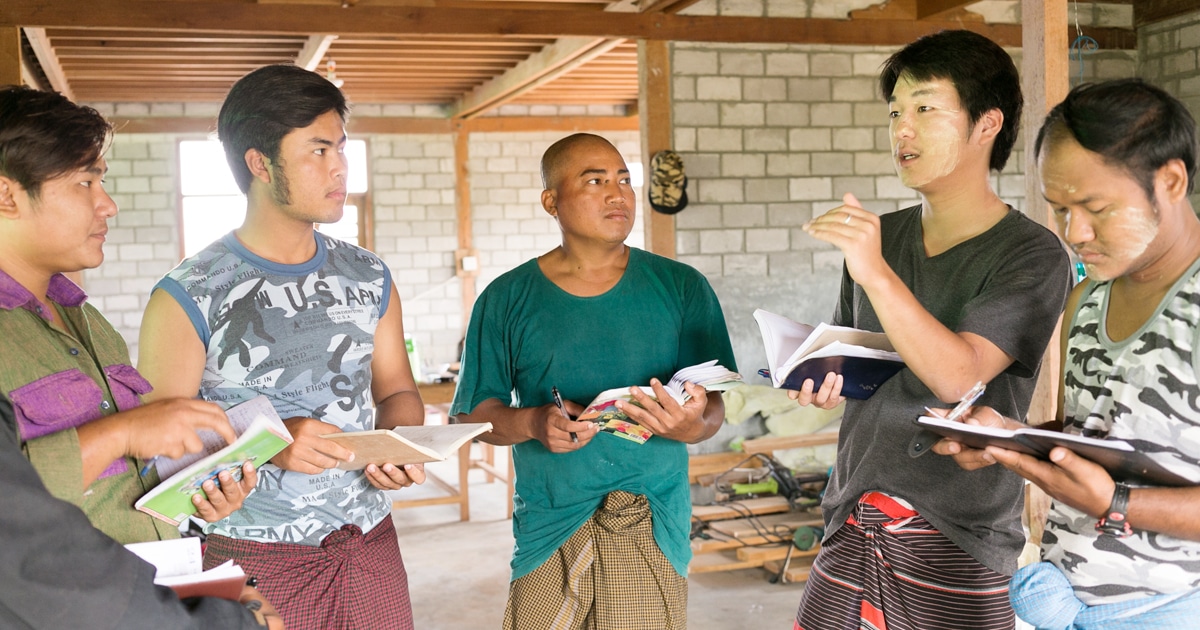 Poverty, discrimination, child labor....
Social business can be the solution to solve these Social problems.If you really want to solve social problems, don't give up!
Borderless Link Co.,Ltd is a start-up company trying to solve poverty problem by doing an agriculture social business in Shan state.
If you are willing to be a social entrepreneur but have not got enough skills, experiences or money yet, come join Borderless Link. It will be the best place for you to learn and experience the real Social Business Start-up and get ready to start your own social business!
Agriculture Social Bussiness to Increase Small-Holder Farmers' Income in Shan State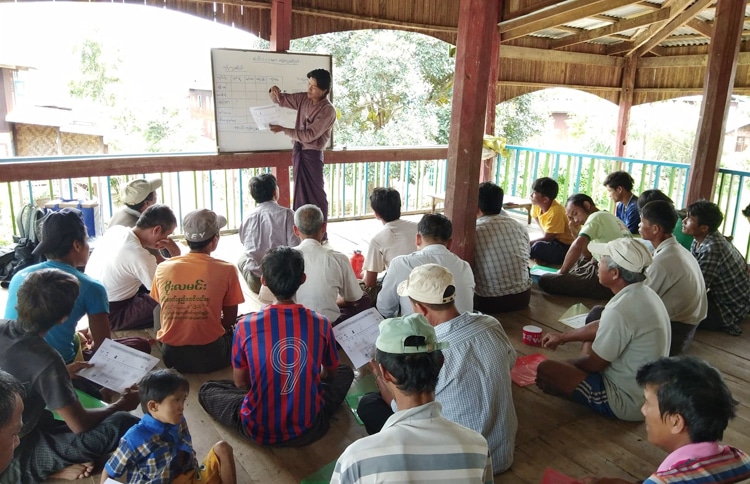 Borderless Link Co.,Ltd. is one of the group companies of Borderless Group which is operating 20 social businesses in 8 countries. Borderless Link started the social business to improve the small holder farmers' income in Nyaung shwe township on April 2018. Currently it has been providing the services consisted of Micro finance, agricultural input delivery, and technical support to more than 200 farmers. Moreover, we just started building "Agriculture Service Center" inspired by the Japan Agriculture Cooperatives, where farmers can get any kind of information and materials for agriculture.
Get Ready to be a Social Entrepreneur through Working in a Start-up Social Business!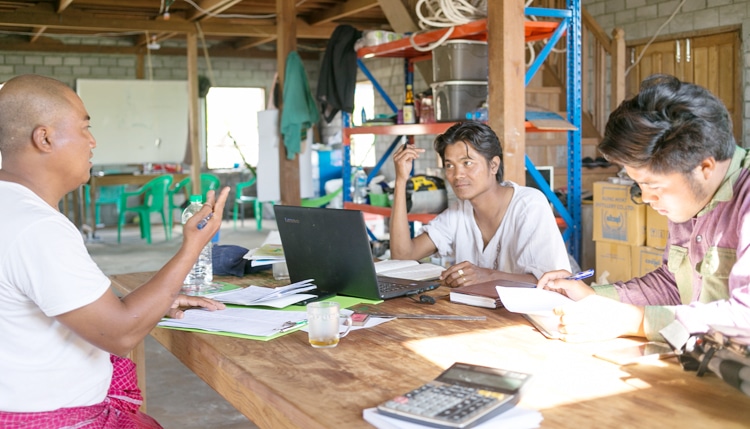 We expect you to build this new social business as the No.2 of the company along with CEO Tomoaki Inui. What is difficult about social business is to be both helping farmers and being successful as a business. We will make this model successful in Nyaunshwe area within a year and expand to other areas within a few years. You will be learning every aspects of business management through the job such as operation building, marketing and management by working along with him. We expect you to be tough and really motivated to develop yourself and be a real social entrepreneur. We will support you to get enough skills to be an entrepreneur and also assist you to make your business plan so that you can start your business as soon as possible. Once you get enough skills and complete your business plan, Borderless Group will back-up your startup in every aspects such as capital, marketing, and human resources.
Image of Career Step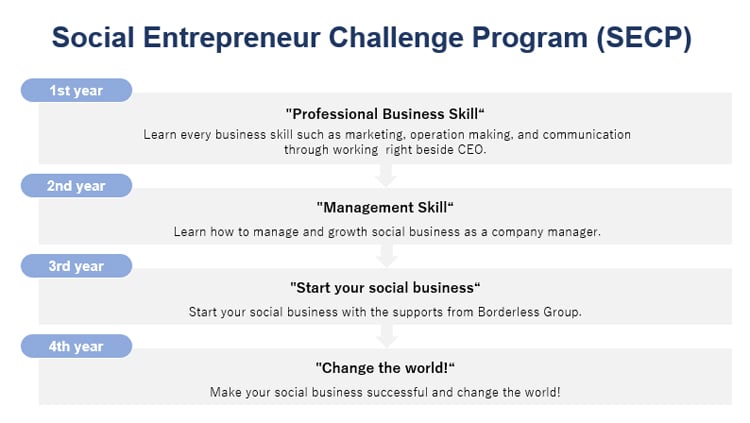 I want to Change Myanmar with you!
Do you know how many people are in poverty in this country? Do you know how many social problems there are? To make Myanmar better, we need more young passionate entrepreneurs. My ambition is to establish the social business platform, Bordelress Myanmar to create more social businesses. If you have the passion to change this country but do not have enough skills or money, come join Bordelress Myanmar! I will train you and support you to be an entrepreneur. Let's change the world together! The number of social entrepreneur is the number of the problems we can solve. I need more and more friends to change the country together.

Position
Social Entrepreneur
Job
Any job as an social entrepreneur
Require
■Minimum Requirements
none
■Our Ideal Candidate
Who is truly willing to be a social entrepreneur with a honest mind to learn, develop, and improve yourself to acheive your own goal and change the world.
Office
Nyaung Shwe
Work Hours
8:30-5:30
Holidays
_Every weekend
Salary
Depend on the skill (3 months probation)
Selection
1. Screening
2. Skype interview
3. Interview
4. 1 week internship(no salary)
5. 3 months probation
6. Joined regular member
Contact
If you have any questions, please contact us.
E-mail:inui@borderless-japan.com
Phone:09 40281 9515
(Tomoaki Inui)